Unboxing The Good Being February 2018 Box
*Some of the links below are affiliate links, meaning at no additional cost to you, InnerBombshell may earn a commision if you make a purchase. What you read below is our honest opinions of the products/brands.
I really have to send a big "Thank YOU" to Good Being box for sending us this amazing February box for review. I have always read great reviews on Good Being but never had the opportunity to unbox one until today. For those that don't really know much about Good Being, they are subscription box offering a variety of healthy beauty and natural wellness products. You can choose between two different subscription options:
Beauty: All beauty, all the time, featuring specialized facial, body & hair care + makeup, nail color, fragrance, beauty elixirs, targeted serums, beauty accessories & more.
Lifestyle: The perfect combo of beauty, wellness & lifestyle, from basic beauty & personal care to makeup, supplements, superfoods & non-toxic living goods.
For either selection, you can choose the standard box at $24.95 a month (free shipping) which provides:
4-5 items per month, a mix of sizes that may include a full size and/or travel sizes (good for 5-15 uses) along with deluxe samples (3-5 uses) and standard samples (1-3 uses). Items will vary month to month and member to member.
Average Value: $45-$65 (can be higher). Will vary month to month and member to member.
Pick Your Product – Choose 1-2 items for your box from a selection of products each month.
Or you can choose the mini box at $9.95 a month (free shipping) which provides:
2 items per month, either 2 travel size (good for 5-10 uses), or a full size and a deluxe sample.
Average value $15-$20. Will vary month to month and member to member.
To become a subscription box member of Good Being go to * Good Being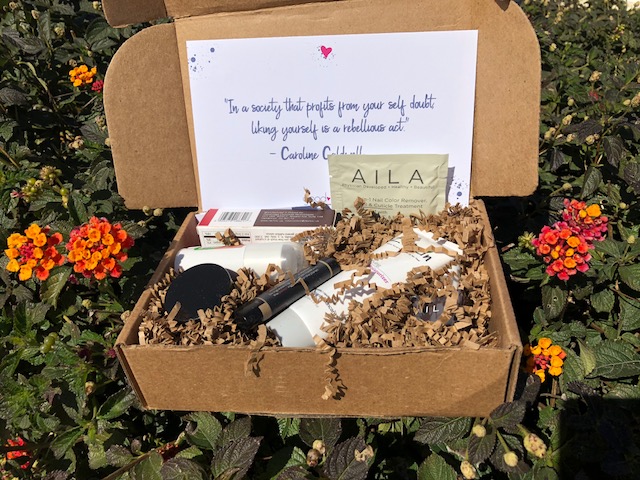 Now, on to the product reviews…When I opened the box, the first thing that popped up was a cute card with the following quote: "In a society that profits from your self-doubt, liking yourself is a rebellious act." This is such an inspirational quote especially for us women who have to succumb to a portrait of physical and beauty perfection. As I continued my discoveries, I also noticed that there is a card for each product with information about the cost, description and how-to-use directions…impressive and very professional! My first product discovery was a sample of AILA 3-in-1 nail color remover, nail & cuticle treatment. The product is enriched with vitamins A, C, & E and is a soy-based formula with Pure Argan Oil. Did I mention that this product is Vegan! Love it already. The product is a white 5×5 cloth with no scent but is mighty awesome at removing nail polish. My fingertips were not dry like most nail polish removers and actually felt smooth and hydrated. This was definitely a very useful discovery. Another AILA product to complement the cloth is a super cute nail polish in the shade: MISTER POOKIES which is steel grey with purple undertones…and did I mention that all of AILA products are vegan, cruelty-free and gluten-free? Check them out https://loveaila.com/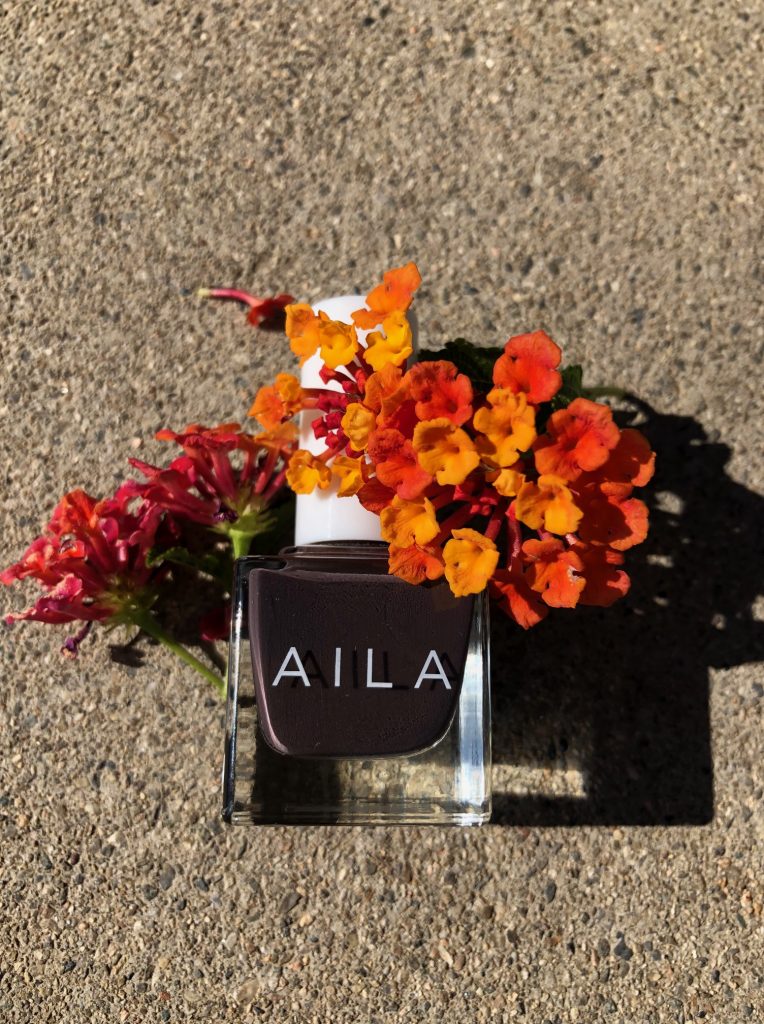 My next product was a 2 fl. oz tube of Z Skin Age Defying Extreme Moisturizer. When I first opened the tube and put it over my hands I could immediately smell cinnamon, it wasn't overpowering but the scent was definitely there. The cream felt smooth and rich almost like a coating over my dry hands. It felt really great. The cream is intended for use on skin that is chapped, irritated, red or dry such areas as our elbows, knees, hands and extremely dry facial skin. The ingredients list is quite impressive and 100% organic and cruelty-free but vegans beware, it does contain honey. To find out more about Z Skin products https://www.zskincosmetics.com/
Another product for dry, cracked, inflamed skin with rough patches or with areas that are chapped is Good Medicine Beauty Lab Everything Little Balm Thing. This one reminded me a little bit of muscle creams/gels due to the Tea Tree smell. I tried this product on my chapped lips and it immediately melted onto my lips. It did not have a weird or unpleasant taste after accidentally licking my lips. It definitely moisturized and soothe them. This cruelty-free, 5 women-owned USA company produces fresh and small skincare batches. Find out about their other products at http://goodmedicinebeautylab.com/
Another vegan product I was excited to test out was ELLOVI Mint Chocolate Lip Butter. It came in a black .15oz tube and had a faint chocolate and cocoa smell. The scent actually reminded me of my pregnancy days when I use to lather my body in cocoa butter. When I tested out the product on my lips it made them soft and smooth. There was no taste to the lip butter but you can smell a very faint mint scent. I love that the company is all about using only 6 ingredients that are natural and cruelty-free. Check out their story at https://www.ellovi.com/
If you are a natural deodorant kind of gal, then STINKBUG Naturals is the brand for you. I had a .5oz sample of the Tea Tree and after testing it for 24 hours, I have to say it definitely worked! Some natural deodorants don't do a perfect job at keeping us dry and clean smelling but this one endured running around school dropoffs, dance classes and an hour at the weight room. I must say that I have no complaints. Check them out: https://www.stinkbugorganics.com/
Last but not least is RE CHOC Resveratrol Dark Chocolate. This was a delicious, vegan, cruelty-free, gluten-free, natural chocolate. At first bite it is delicious and as you chew it longer the true cocoa taste comes out. Simply put, not only does this chocolate give you as much resveratrol as two glasses of Pinot noir, it also tastes great. http://rechoc.us/
So, what do I think of Good Being box subscription? If you like to discover natural, organic, planet and animal-friendly products, this box subscription is for you! The products equaled (according to the product cards included) a total of $62.75.
AILA cloth: $1.00
AILA Nail Polish: $14.00
Z Skin Moisturizer: $19.00
Good Medicine Beauty Lab Balm: $20.00
Ellovi Lip Butter: $5.00
RE CHOC: $3.75
Are you a Good Being box member? If so, tell us what you love about their boxes. If you are not a member, is this a box you would consider subscribing to? We would love to know your comments.
*Clicking on the links above will redirect you to a brand/product company site. This box was sent to InnerBombshell for review purposes.