There's something about the brand Too Faced that is so unique. Could it be their packaging or their innovative products? Maybe its because they don't test on animals and because they also have vegan options…I don't know which reason to choose but all I know is that I am loving it and them. I only have a handful of makeup brands that I absolutely ADORE and Too Faced just happens to be one of them.
I often stroll through the endless aisles of my favorite makeup store Sephora looking for anything and everything that is new, unique and innovative. During this particular visit, mermaids, unicorns, and rainbows were/are having a moment which is when I discovered the Too Faced La Creme Mystical Lipstick. It's a mystical effects lipstick that changes colors depending on your own body chemistry. It comes in four different shades: Mermaid Tears, Angel Tears, Fairy Tears and Unicorn Tears. I bought Mermaid Tears because I just loved the transformation it did to the lipstick I was wearing. I had a mauve lipstick on and it turned it into this magical new color which can't be bought. I immediately played around with other lip colors and the transformation of each one was mystical. I love mixing this lipstick with my other favorite ones and creating lip colors that constantly get me compliments.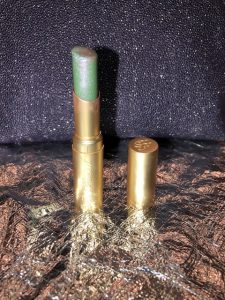 During my visit, I also purchased Better Than Sex Waterproof Mascara. First, I have to say that I love their packaging, the raindrops on the product are just the thing you would see on Instagram. Cool, hip and unique. I already use their regular mascara as you can read in a previous post http://www.innerbombshell.com/2017/06/28/too-faced-better-than-sex-mascara/ This mascara does all the amazing things as the regular one but even better because I can swim laps with it and still have fan-like eyelashes. The only reason I would choose regular versus waterproof is that the regular one is vegan but the waterproof version is not.
Do you like these two products as much as I do? Let me know in the comments.