*Disclosure: I only recommend products I would use myself and all opinions expressed here are our own. This article contains affiliate links which means that at no additional cost to you, I may earn a small commission if you buy something directly from our links.
I recently discovered a brand that I loved so much that I just had to join their team. This brand is rightfully named Juara Skincare. Juara means Champion, Winner.
What an appropriate name for a company that offers its clients only the best that skincare has to offer. Based on a time-honored herbal medicine called Jamu, as well as the best of modern scientific practices, Juara has something to offer us all.
What especially drew me to this brand is that they are certified by PETA to be cruelty-free and they are also 100% vegetarian. Not only that, but they are also dermatologist tested and are free of parabens, sulfates, phthalates, mineral oil, gluten, artificial colorants, and harsh chemicals.
If you love to indulge yourself in natural health practices, then Juara is the skincare for you. Picture a list of key ingredients such as turmeric, candlenut, tamarind, rice, coffee, fermented sweet black tea, and ginger. Each distinctively provides healing properties that can help such issues like dry, rough, stress and prematurely aging skin.
What made me first love this brand, was their Candlenut* Body Polish Cream. When you open the product, the scent alone transports you to a spa retreat in the Indonesian islands. It was such a unique scent but the feel of the cream on my skin was the real winner. Silky but not oily. It immediately penetrated into my skin leaving me with hydrated and smooth skin.
I then tested for three weeks their whole Face* Ritual System and loved the results. The system is a combination of:
* Rice Facial Cleanser
* Tamarind Tea Hydrating Toner
* Clove Flower & Turmeric Anti-Aging Serum
* Sweet Black Tea & Rice Moisturizer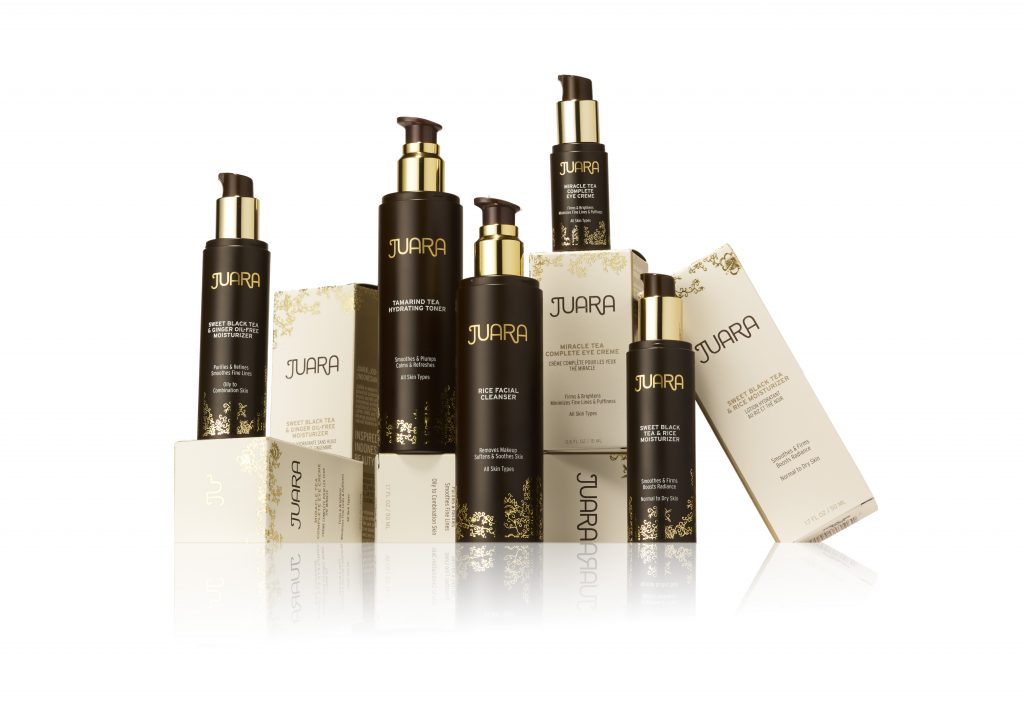 Every product felt clean and nourishing on my skin. I did not have any adverse reactions and my skin was glowing from the start. I really loved every product I tried and I can't wait to test Juara's Body* ritual system and their infamous Radiance Vitality Oil* which has quite a cult following and for good reasons. "Radiance redefined! Light-as-air, smooth-as-silk, this award-winning* face oil addresses all signs of aging by boosting radiance, increasing elasticity, and minimizing fine lines and wrinkles with its 12 pure & precious oils and extracts." This product was SHAPE magazine Beauty Award Winner 2015
I honestly can't say enough good things about this skincare brand. You just have to tested out for yourself to see the amazing ingredients and benefits each product has to offer. To find out more go to Juara Skincare*. Plus Use Code: CORRS10 and get 10% off!!!